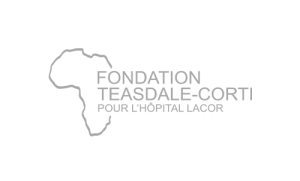 Shortly after a Combonian missionary established St. Mary's Hospital Lacor in 1959, Dr. Piero Corti and Dr. Lucille Teasdale took over its operations. Their undertaking over 55 years ago changed many lives in Uganda. Since then the foundation has continued to raise funding for the hospital which is located in the city of Gulu.
The campaign "Become Part of the Story" was launched in 2014 to continue this effort. 333 designed and developed the website, identity, and visual content for this campaign. In 2018, we once again aided the foundation by developing a special webpage that was connected with a customized donation and payment system.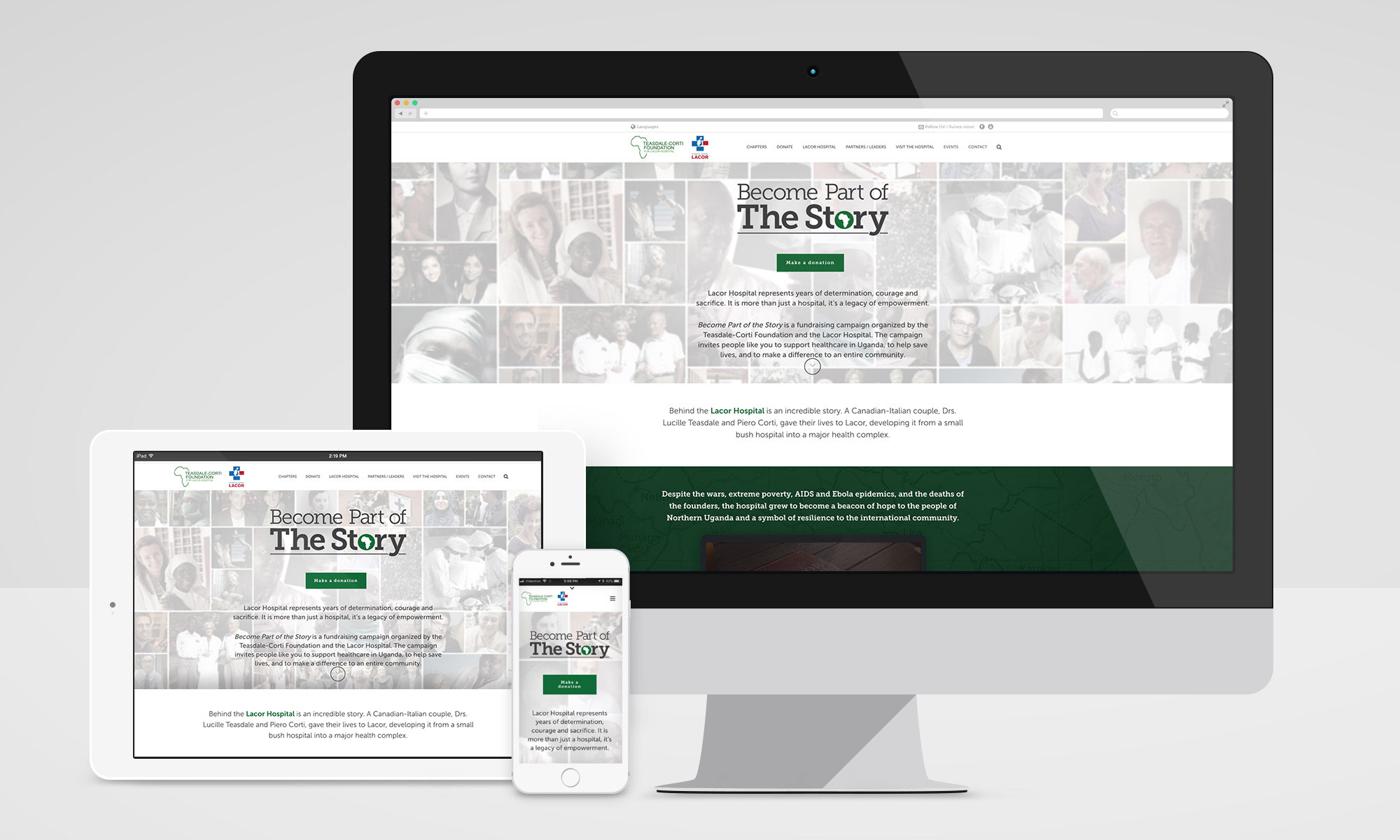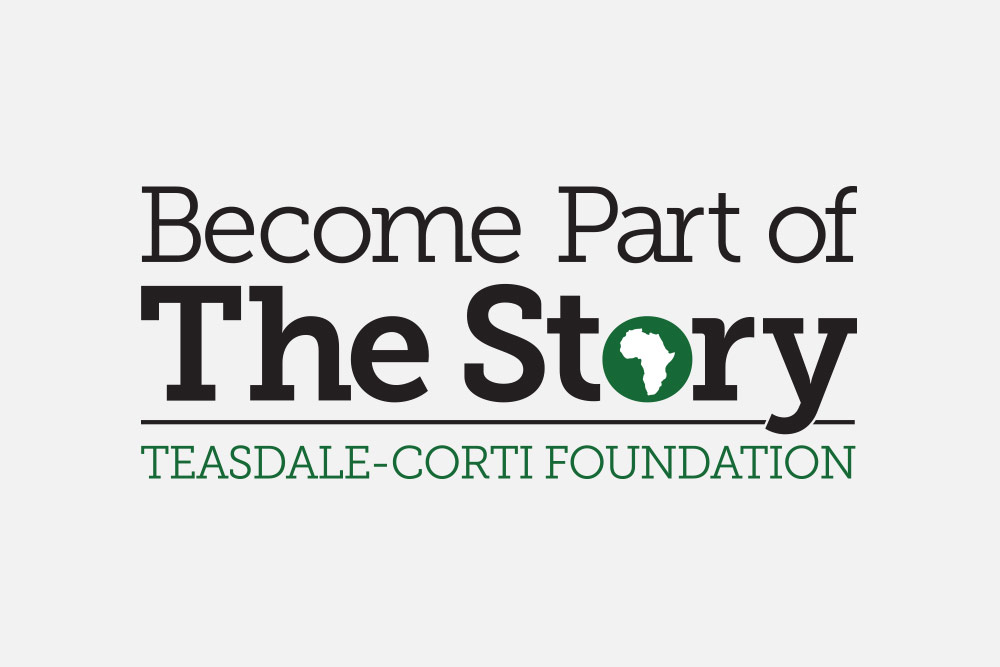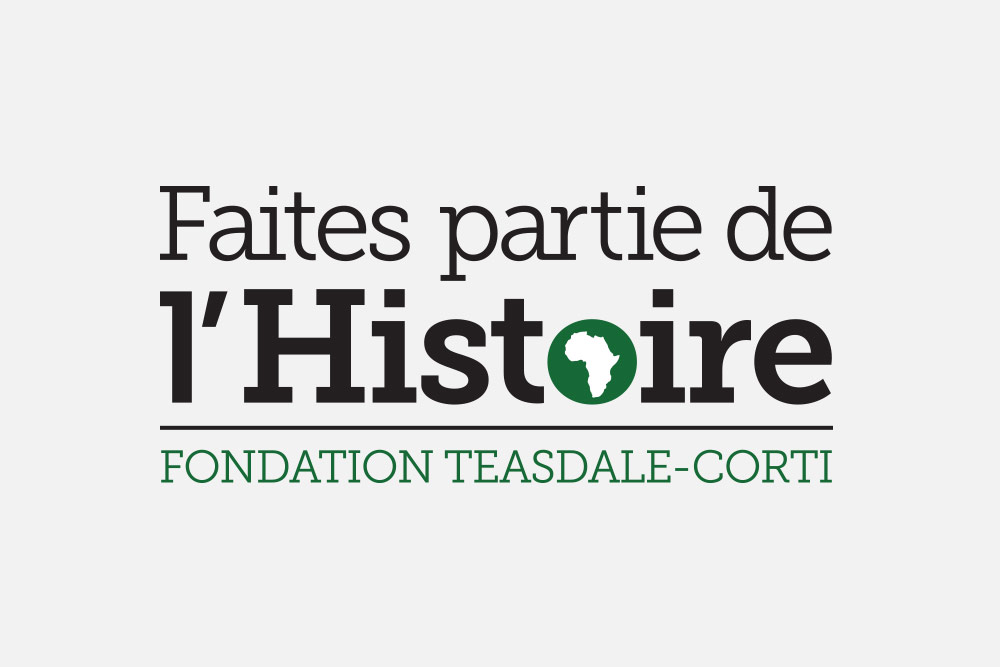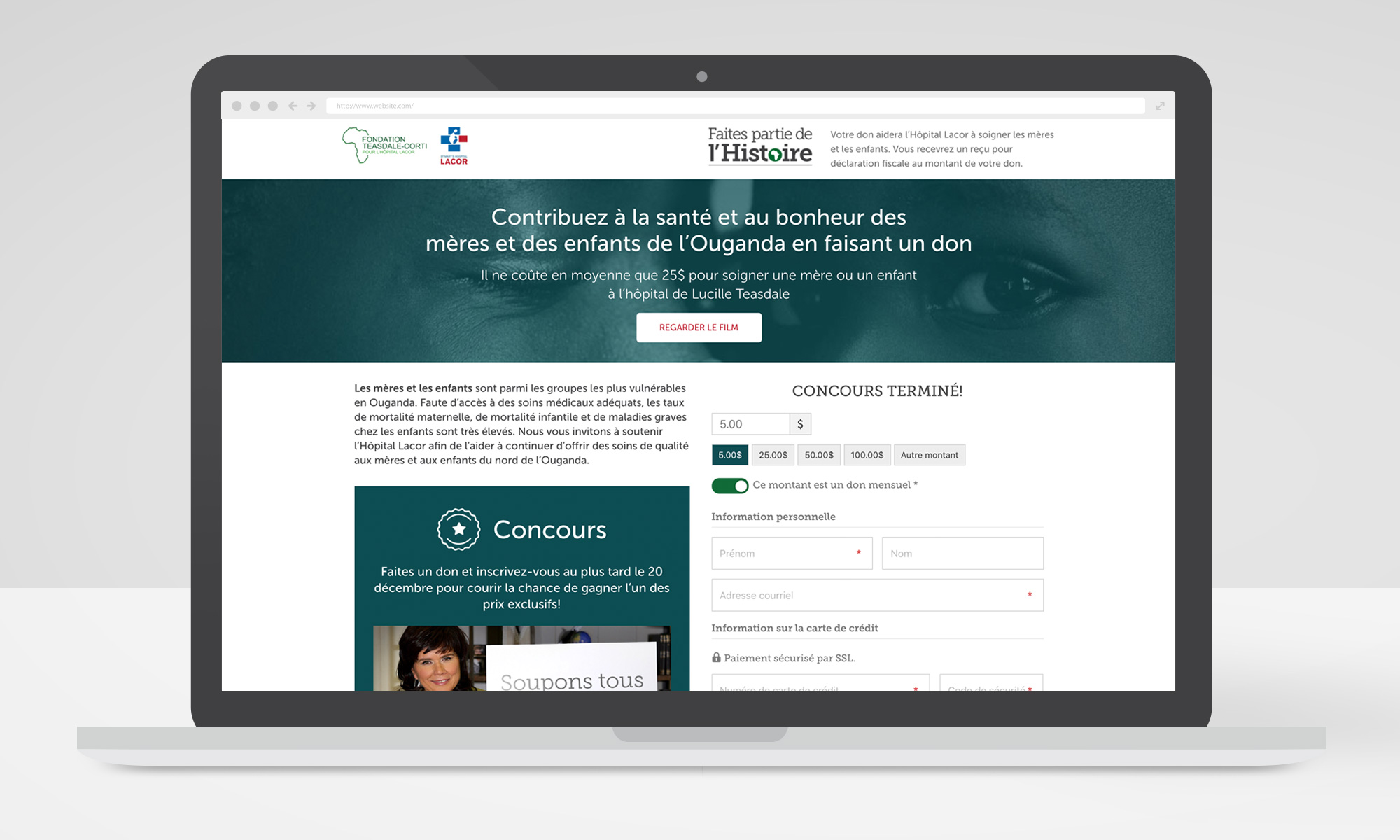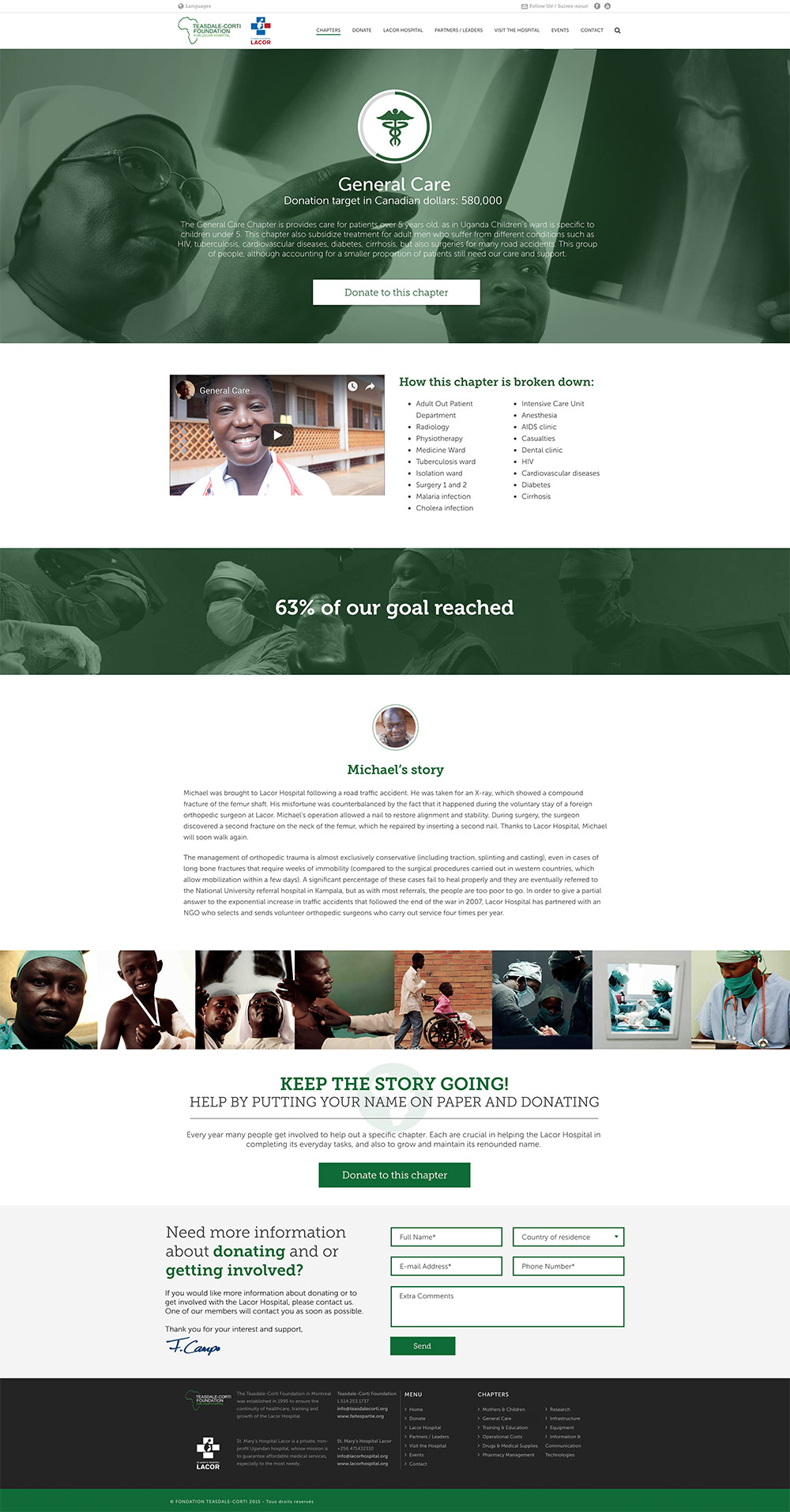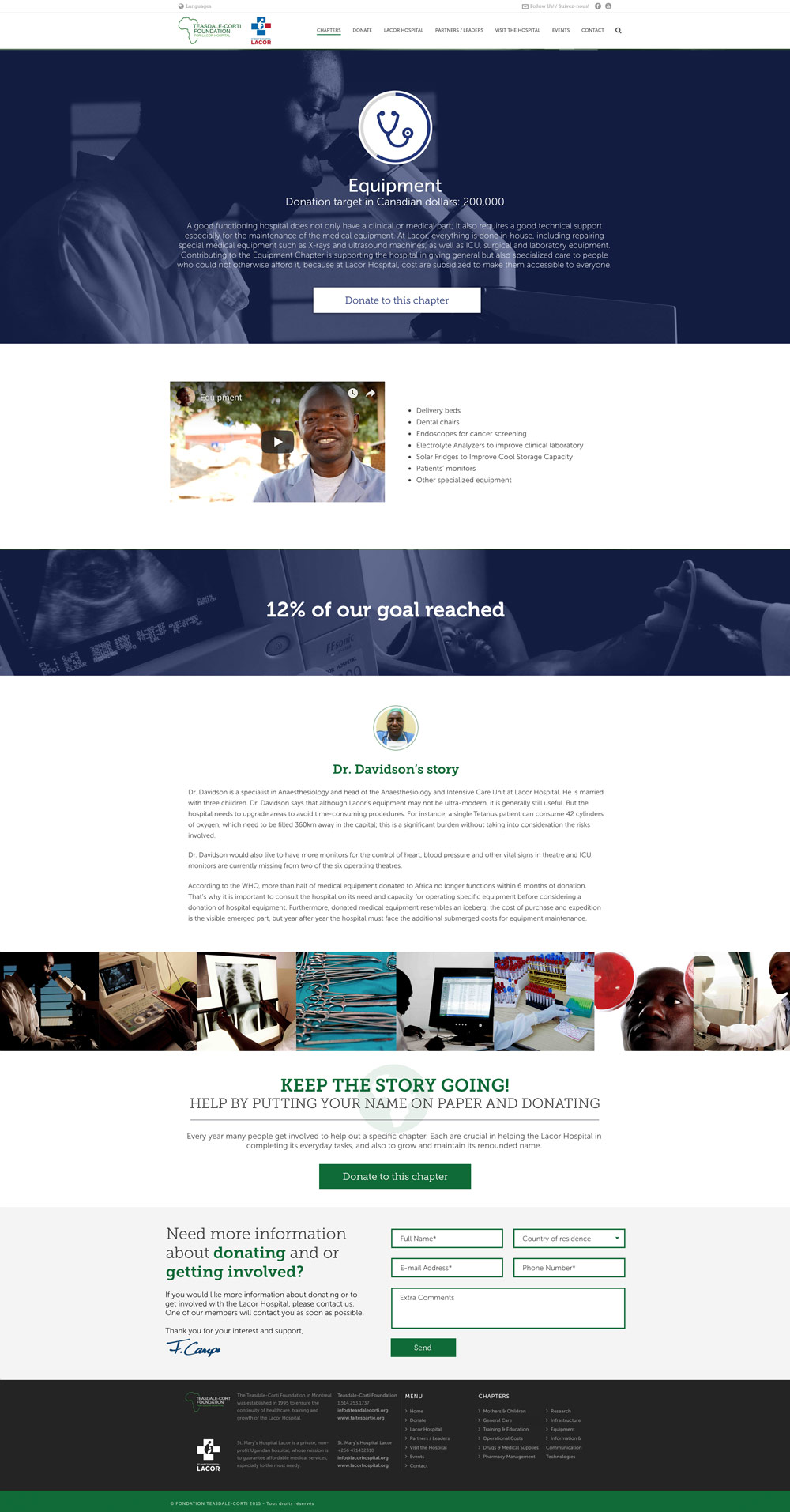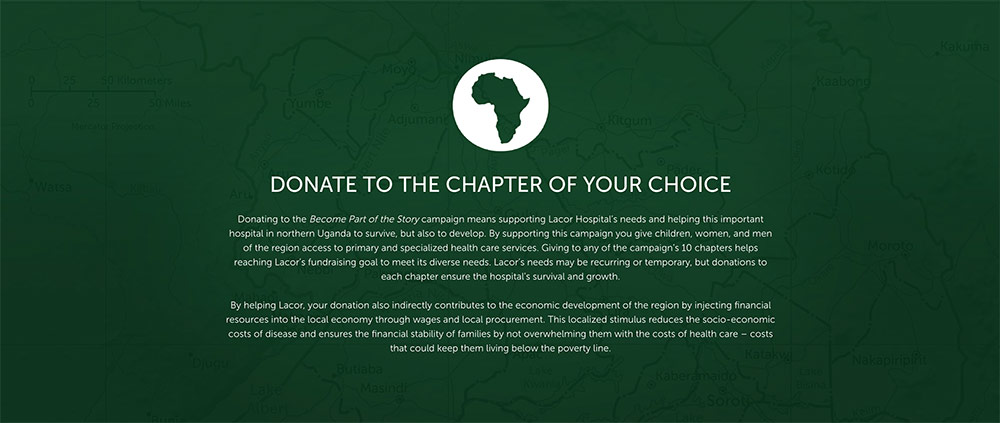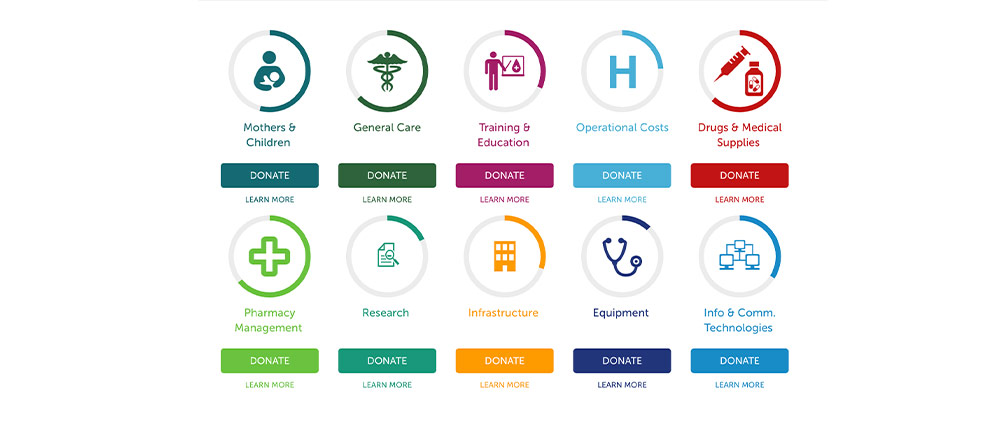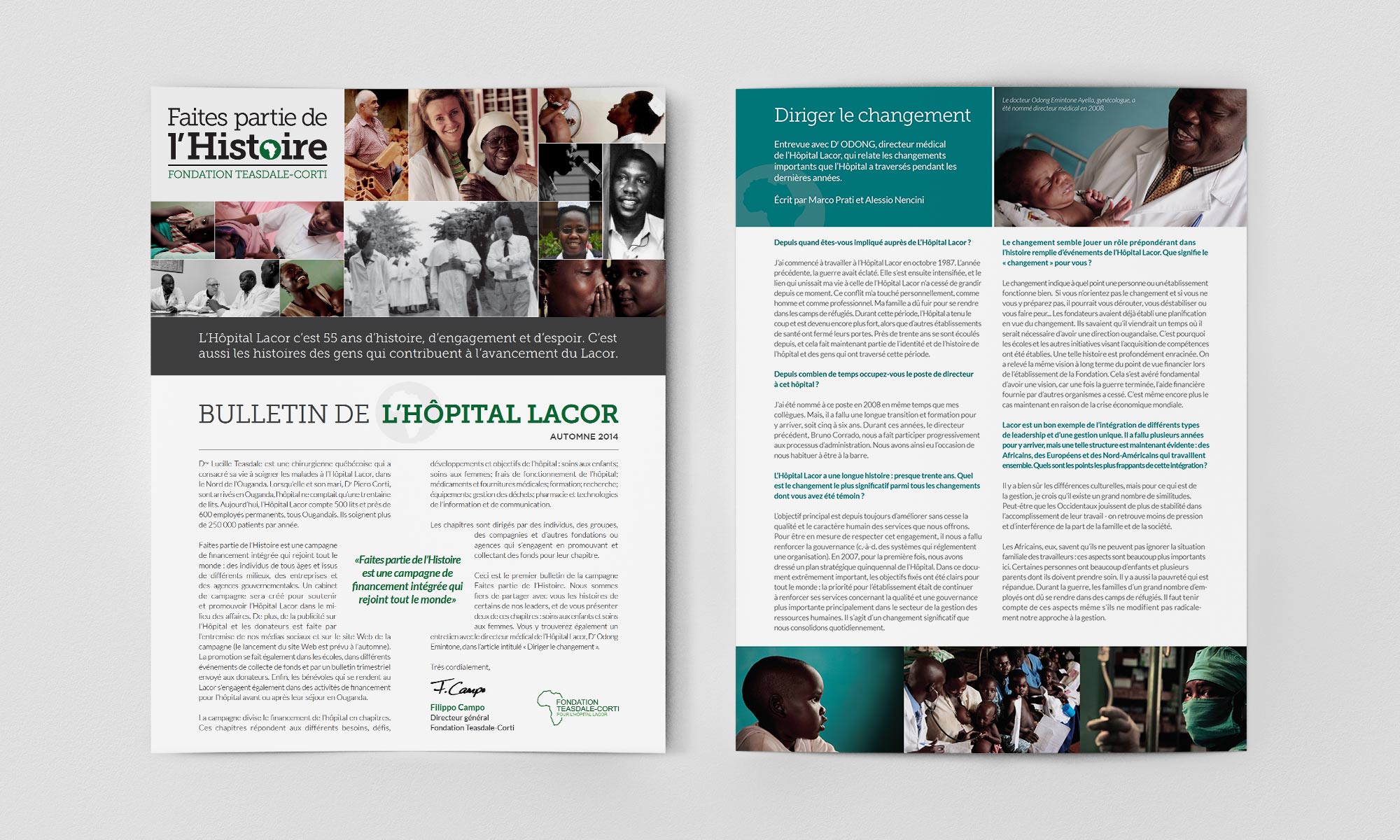 Ready to reach the top of your industry?
Contact us today to take your brand to the next level
CONTACT US